Monarch Butterfly Wedding Invitations and the Inspiration Behind Them
With Monarch butterflies forever in my heart, designing the delicate butterfly wedding invitation suite was an inevitable progression. It combines two of my loves—this beautiful orange butterfly and lovely custom wedding stationery.
I wanted to bring these gorgeous creatures to life in a butterfly wedding invitation suite with delicate die-cuts and copper foil to honor the stunning beauty of the Monarchs and bring awareness to the fact that we're in danger of losing these beauties.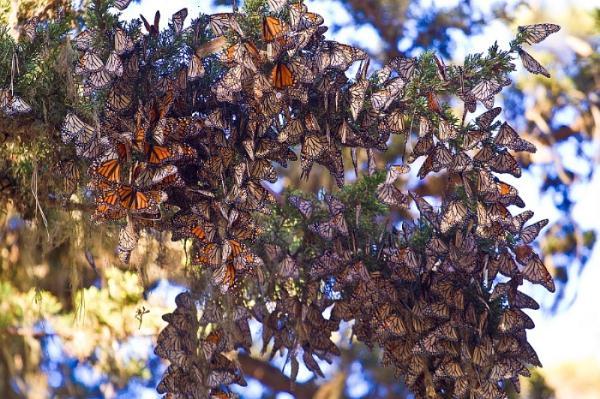 Having been a resident of Pacific Grove, California, where the children from the elementary schools parade in Monarch butterfly costumes during October's Butterfly Days to celebrate the return of the Monarchs, the zen-inspiring insects have lived in my soul for many years.
The Monarchs used to come to "Butterfly Town, USA" floating in on an orange cloud. When I lived on the Monterey Peninsula a "monarch census" was done in 1997, counting 45,000 of the pretties visiting that winter. Even then their numbers were down significantly from decades past. Very sadly in 2018 another census showed little more than 800 trickled in that year—their numbers are dwindling. There are fewer than 1% of what there were in 1997.
Monarchs migrate 3,000 miles from Canada to Mexico every year and it takes three generations to complete the migration. They use the Monterey Peninsula as a winter stopover to hide from the cold. From November to February Monarchs can be spotted in the large trees in Pacific Grove near the end of the peninsula.
Despite their bright color they're surprisingly hard to spot. It always took a trained eye to find their clusters in the trees high above. But with their numbers so low, a Monarch cluster sighting is a rare and coveted experience. The preservation of the large tress in Pacific Grove will hopefully help with their numbers. But Monarchs are on the edge of extinction. There is a more in-depth article about this here.
Factors include:
winter habitat loss
pesticide use in habitats
unusually heavy spring rains in recent years
If you'd like to help preserve the Monarchs in their habitats, planting nectar-rich wildflowers for our fluttering friends can help. But great care needs to be taken. Please read this article here if you plan to plant. For example tropical milkweed that lives year-around (unlike native milkweed) is readily available at nurseries and retailers in California. BUT although the butterflies like it, there are problems with tropical milkweed: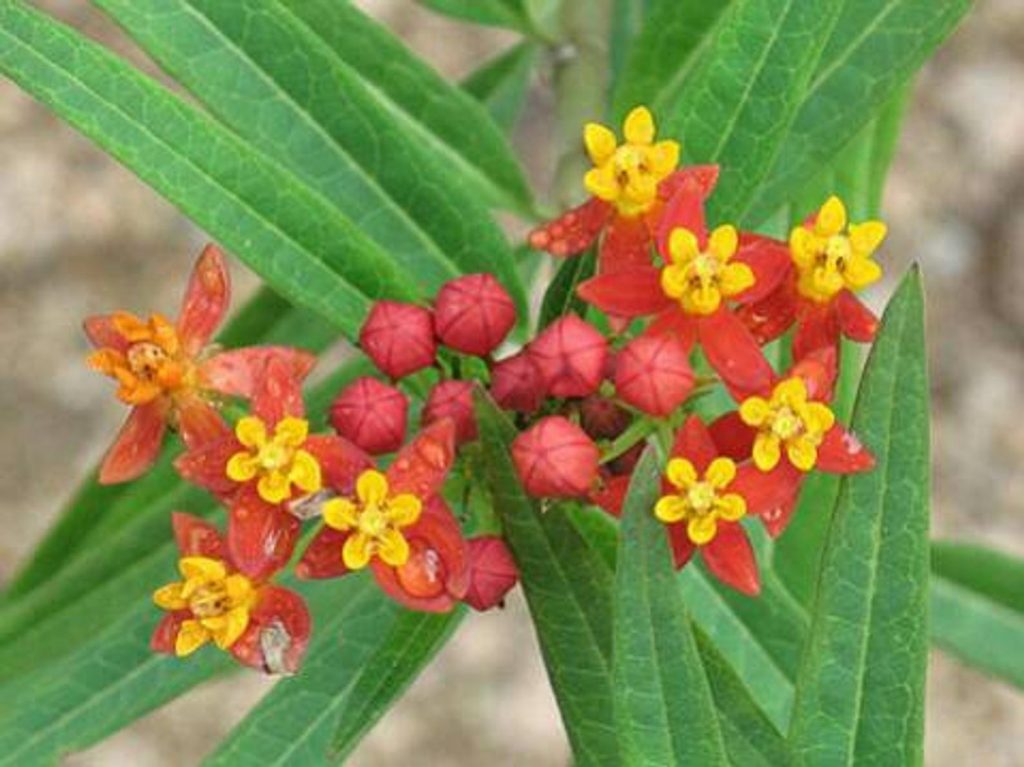 it can host diseases that kill the butterflies
it makes for "lazy butterflies"—they stick around and don't continue their migratory cycle because the milkweed is always available
So take care if you're trying to help. Please read the article. If you already have tropical milkweed they suggest cutting it back to the ground from Oct/Nov to early spring to encourage the butterflies to move along on their migration and to kill any dangerous pathogens.. 
There are also many plants native to each area. Check here to see what butterflies like in your specific region. By planting regionally native plants the Monarchs will come visit and then move along on their migration, continuing their lifecycle and preserving the species.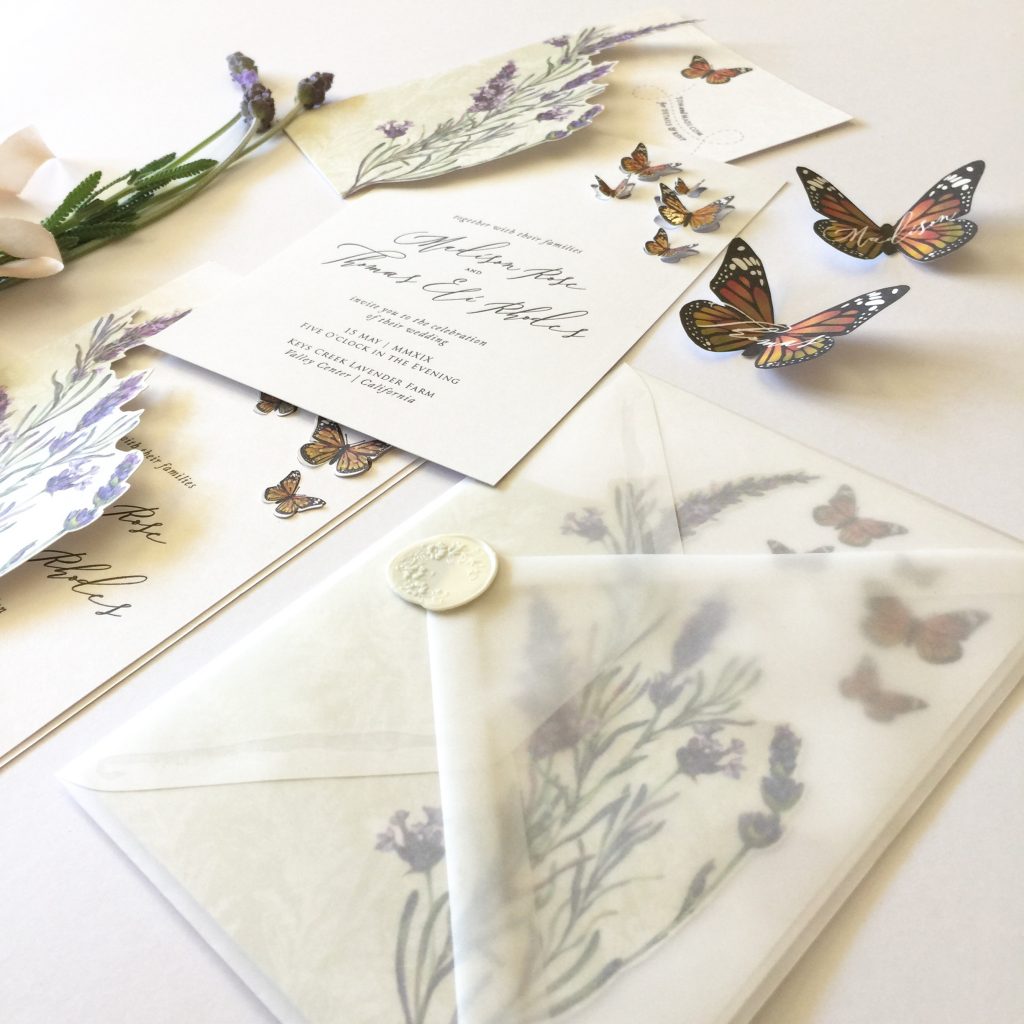 Monarchs are a such a lovely surprise spotted as they move along on their migration. I understand why so many couples honor the beauty in their event decor and wedding invitations. I hope with our efforts the Monarchs are around for years to come so we can continue to appreciate their breathtaking beauty.
xoxo lynn